books by jules court
Hot in the City Trilogy:
A trio of sexy, contemporary romance novellas available now from Carina Press.
Hot in the City (Hot in the City #1)
The first time Detective Brian MacGregor met Priya Shah, he was bleeding. Injured apprehending a suspect, he just needed a few stitches. He didn't expect to feel a gut punch of lust for the beautiful ER doc. But another emergency called her away before he had a chance to ask her out…or kiss her. Or find out if she shared his sudden sex-in-a-dark-hospital-room fantasy.
The second time he met Priya, she was protecting a murder witness.
Protecting is putting it strongly, if you ask Priya. Her cousin may have witnessed a murder, but she had nothing to do with it. Even if the hot ginger cop seems like the perfect solution to Priya's summer dry spell, they both have more important things to worry about. Like finding Sara before the murderer does.
As far as Brian's concerned, Priya is the key--her cousin is bound to come back to her eventually, and when she does, he'll be there. They just need to keep their hands off each other until then. But when attraction burns this hot, it's only so long before someone has to break...
enticing the enemy (hot in the city #2)
Defense attorney Erin Rafferty has to be tougher than her male colleagues to prove herself in the courtroom. A pit bull in a teacup-poodle package, her hard-earned, hard-ass persona isn't easily undone. But one man has proved himself capable.
Rugged, tattooed Detective Cruz is honest, solid--and his testimony on a past case devastated Erin's career. When a blind date has them crossing paths again, she has no intention of consorting with the enemy, even if her loss wasn't entirely his fault. Then she gets close enough to feel the sparks, and even Erin can't bring herself to object.
Undercover cop Daniel Cruz never dreamed he'd see that sexy lawyer ever again. She's just the shot of adrenaline he needs after being lost and alone too long in a job that's beginning to get the best of him. However, getting the cautious Erin to trust in something more than a series of hot trysts isn't easy. And with a new case threatening to put them right back where they started, this time their future together could be on trial, too.
Buy at Carina Press Buy at Amazon Buy at B&N Buy at Kobo
Buy at Google Play Buy at iBooks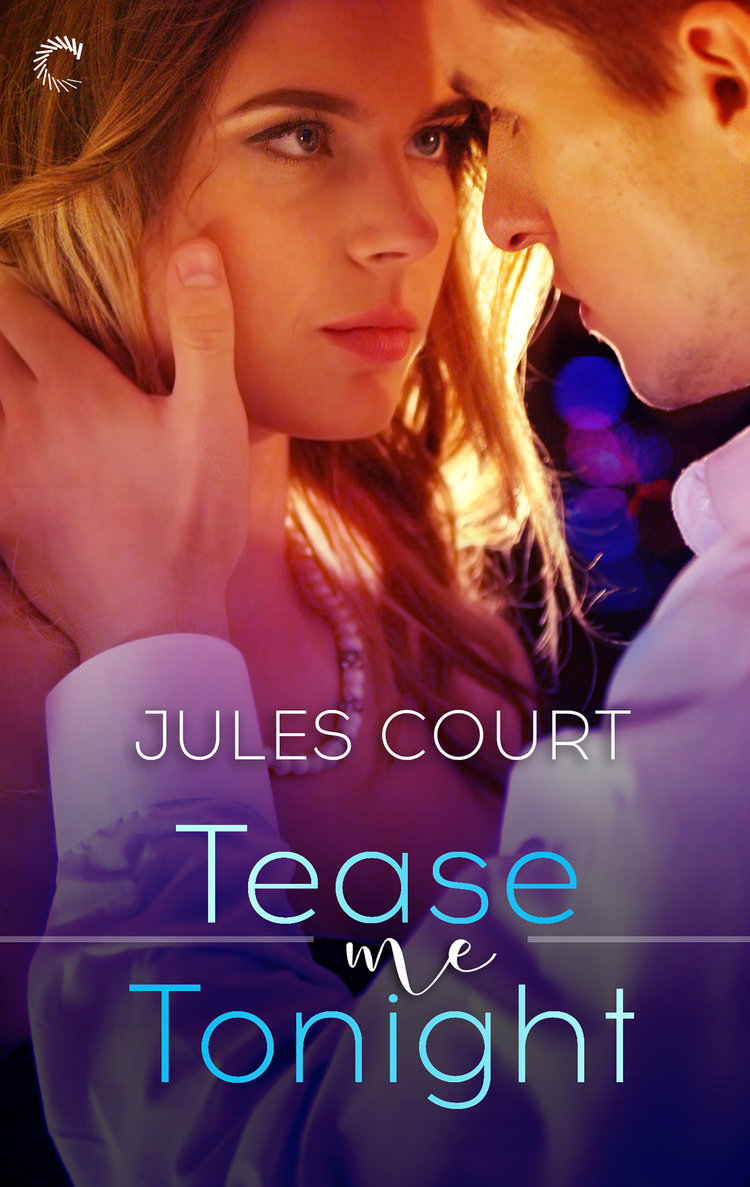 TEASE ME TONIGHT (HOT IN THE CITY #3)
F
Firefighter Will MacGregor is tired of being branded not-boyfriend material. It seems he's been on the to-do-once list of every woman in Boston. So when a gorgeous blonde bumps into him at the bar, Will's pretty sure he knows what comes next. Still, their instant connection tells him she could be the one.
Elizabeth Owen has played it safe for the past decade: raising her younger sister and working as an ER nurse. But with her thirtieth birthday looming and little sis off to college, she's ready to let her freak flag fly. That hot guy drinking beer with the wicked grin looks like all kinds of fun. No commitment; no getting hurt.
Though Elizabeth rejects Will's invitation of a date, it turns out she's not averse to some racy sexting and wild making out. But as their brief encounters become progressively steamier, she starts to like what lies beneath Will's gorgeous surface…a lot. And Will is more convinced than ever they're meant to be together—for real.
rescuing love series
Rescuing Love (Rescuing Love #1) and Guarding Her Heart (Rescuing Love #2)
Rescuing Love (Rescuing Love #1) Guarding Her Heart (Rescuing Love #2)
Recently fired attorney, Becca Lynch, only came home Six months ago, failed musician turned diner waitress, to strap on a bridesmaid dress and accompany an old was left just shy of the altar when her groom ran off friend down the aisle. Just one week of pretending that with a bridesmaid. Now, verbally sparring with sexy her life's great and she's not secretly falling apart. A Coast Guard rescue swimmer Travis Green is one of her complication of the male variety is the last thing she few pleasures. In his dark eyes, there's no pity for poor, wants. But a blistering encounter with a handsome jilted Tiffany. Nevertheless, he's in her "look, but don't stranger in the employee bathroom of her hometown touch" category. bar might be just what she needs. Travis Green, loud-mouthed Southern boy of mixed As a rescue swimmer for the United States Coast Guard, Hawaiian, Japanese, and white heritage, is usually the Alex Petrov doesn't think twice about jumping from a outsider. But now, he's got a group of friends that just helicopter into raging seas if lives are at stake, but, off happens to contain Tiffany, the woman he can't keep the clock, he prefers calmer waters. Hooking up with a his dirty thoughts off of. However, innocent flirting is stranger, who turns out to be his roommate's sister, just where he draws the line. isn't something he does. Until Becca. But passion doesn't When Tiffany's ex-bridesmaid begs Tiffany to attend worry about bad timing, and love can prove a more her wedding--to Tiffany's ex-groom, Tiffany's pride uncontrollable force than any ocean wave. gets the best of her. Suddenly, she's introducing Travis as her new boyfriend. During their weekend posing as Buy at Amazon Buy at Bookstrand a couple, the lines between fantasy and reality blur. Buy at B&N Buy at Kobo Can passion once unleashed be contained?
Buy at Amazon Buy at Bookstrand Buy at B&N Buy at Kobo